OPITO has appointed Stuart Clow as Director with a remit focused on supporting industry safety through high-quality training and competency standards.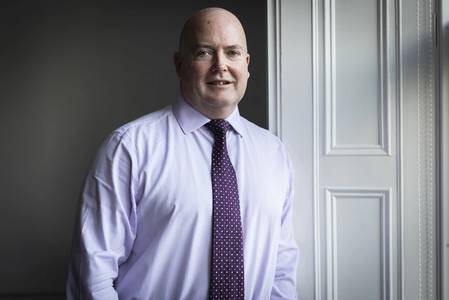 Stuart Clow (Photo: OPITO)
Clow has over 30 years' experience in the oil and gas industry in a variety of roles both in the UK and internationally including Africa, South America and the Middle East.
He spent 28 years with Transocean, latterly as Workforce Planning Manager where he was responsible for resource planning for both offshore and onshore operations in the Eastern Hemisphere and also worked on major capital projects globally. He started his career as a roustabout with Transocean, working his way up to senior driller roles, before transferring onshore to HR and Competency, where he held a series of operations leadership roles.
He spent the last 16 months with Norwegian firm COSL Drilling Europe AS where he established crew resource requirements for its North Sea operations.
More than 250,000 people are trained to OPITO standards every year, across 45 countries through 200 accredited training centers.
Clow will be based in Aberdeen, leading the approvals team which oversees the international training provider network and managing workforce development programs including the successful Oil and Gas Technical Apprentice Program (OGTAP).