Anadarko Petroleum Corporation announced Thursday that Bob Gwin, formerly Executive Vice President (EVP), Finance and CFO, has been named President. In his new role, Gwin will be responsible for leading Anadarko's worldwide operations, project management, exploration, midstream and marketing, as well as the company's expanding next-generation technology development and systems solutions.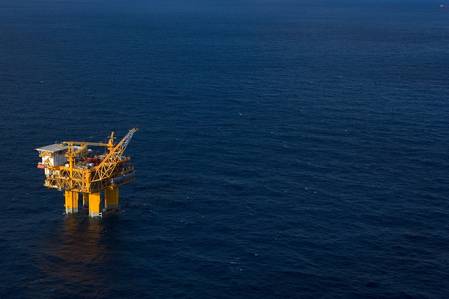 (Photo: Anadarko)
Anadarko Chairman and CEO Al Walker said Gwin's new role will focus on strengthening the company's business results and furthering the company's advancement of technology and systems.
"With his appointment to President, Bob will oversee a new leadership structure aimed at building upon the successes of our upstream and project-management business groups through better integration with our midstream and marketing organization. He will also be in a position to advance our technology endeavors, giving Anadarko the management capability to deliver current and next-generation advancements into our business verticals with better systems solutions," Walker said.
Benjamin M. Fink, formerly Sr. Vice President, and President and CEO of the general partners of Western Gas Partners, LP and Western Gas Equity Partners, LP, will succeed Gwin in the role of EVP, Finance & CFO. With his new responsibilities, Fink will oversee accounting, financial reporting and tax; treasury, corporate finance and risk management; investor relations and corporate communications; corporate development; corporate planning; and corporate audit. Fink will report to Walker and will join Danny Brown, EVP, U.S. Onshore Operations; Gwin; Mitch Ingram, EVP, International, Deepwater & Exploration; Amanda McMillian, EVP and General Counsel; and Bobby Reeves, EVP, on Anadarko's Executive Committee. In addition, Fink will serve as Chairman of the Partnerships' boards of directors.
Robin H. Fielder, formerly Vice President, Investor Relations, has been promoted to Sr. Vice President, Midstream and will succeed Fink as the President and CEO of the Partnerships.
Michael C. Pearl, formerly Vice President, Finance and Treasurer, has also been promoted and will succeed Fielder as Sr. Vice President, Finance and Investor Relations.